WE SET UP PLINX TO
DISRUPT

INDUSTRY
Our mission is to transform how the construction industry manages its workforces. Improving safety, security and efficiency without compromising user privacy. 
We want to be at the heart of the connected construction site; building our presence alongside other digital construction disruptors, and creating a better environment for construction companies to develop 
DATA NOW, FOR
SAFER

DECISIONS LATER.
Our aim is to build safer and more connected environments, for construction companies to deliver projects on time and with zero harm. The technology we have built is designed to predict hazards in unpredictable environments; by reducing the impact of injury, fatality or contagious disease on construction sites through effective digital management of hazards.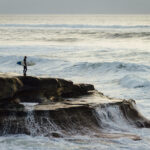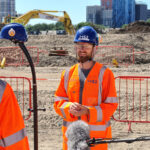 Our story
PLINX means so much more to me than a safety system.
"As a surfer living in the U.K. I understand how quickly a situation can go from good to bad if your in the wrong place at the wrong time, particularly if you are alone without a method of calling for help. I started PLINX back in 2016 to address this, keeping my friends and family keep safe whilst out at sea. Over time, the business developed and I found that the same technology could have a much greater impact on the construction industry.
From a tool to keep me and my family safe, to one that keeps construction workers and their families protected, PLINX has developed and will continue to do so. We will never forget the intended purpose, but the future is to make a difference to the construction industry globally by protecting people, places and plant."
Founder – Tommy Williams