Protect > Connect > Affect
PLINX is a safety system designed to make construction sites safer. The system protects construction workers and employers by restricting access based on role and purpose to areas of hazardous activity. We create reliable and easy to deploy network infrastructure that connects people, plant and places without reliance on third parties. We deliver this data to you to positively Affect the safety, security and quality of your project, delivering with greater certainty.
Incidents on construction sites happen because the wrong people are in the wrong place at the wrong time.
PLINX restricts access to zones based on role and purpose to areas with a high potential of danger.
PLINX Tags are designed to work together as a system allowing you to easily control access of people, plant to places after the turnstile.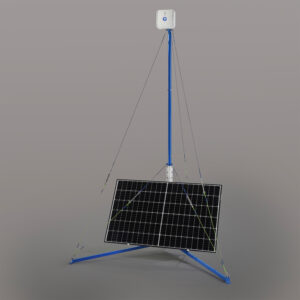 Our private networks are designed specifically for the construction environment are deployable within minutes allowing you to transmit data from your tags in real-time so that you can respond to activity on site.
Rugged
Flexible
Private
Secure
Cost effective
Our networks can be deployed across long distances, on complex compact sites or Deep within buildings and tunnels.
Live site data is logged and visible in real-time from your on-site dashboard
Affect
Platform
Highly accurate data helps you to continuously improve site safety. Our intuitive platform allows you to configure hazard zones, manage workforce groups, display insights about activity over time and manage the flow of your data. The system does not use any personal data, protecting the privacy of your workforce.
Data service
We understand the value of data sharing and as a result have created a secure bi-directional API which allows you to expose all Event data generated within the Affect platform to external services. We make it easy to send a SMS, Email or Webhook when an event occurs or configure hazard zones through your existing GIS system.
Who we work with
We don't work with just anyone. We work with like-minded, forward-thinking partners who care about the safety of their people, plant and projects.







"The safety, health and wellbeing of our people is EKFB's highest priority, so we are excited to introduce a technology that both supports and improves this. PLINX technology gives us an unrivalled ability to manage this, not only technically but also by showing people that we care enough about them to invest in new technology that helps."
Glenn Christiansen
Safety, Health, Wellbeing, Assurance and Compliance Director at EKFB
"This is a great example of how teamwork and collaboration across the HS2 supply chain creates an environment for innovation to flourish. Tommy and the team have shown that being agile and quick to act can create great solutions to fast moving situations."
Howard Mitchell
HS2's Head of Innovation
"This technology takes our Zero Harm capability to the next level. Plinx has provide our project a secure and robust network for the safety of our people. This is an Australia first for our customers."
Rob Harrison
Project Director – Downer
"This is another great example of working in collaboration with our clients to ensure safety continues to be a priority for all of our staff."
Stuart Barnard
Head of Health and Safety – RPS