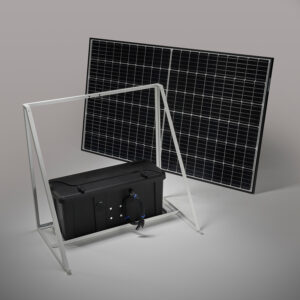 Off Grid
It is important that you position your connect AP in the right place to get the best connectivity. If this location doesn't have power it could be costly to put that facility in. The Connect Off-grid system was developed to reduce reliance on existing services and to provide you with flexibility to position and re-position your connectivity as your site grows. The system provides year-round power* to the PLINX connect without the need to move cables.
Key Features:
330w Solar panel
Battery bank
Charge management system
Pre-assembled waterproof cables
Direct off-floor mounting to Mast
Remote system monitoring
*siting location dependant, talk to us.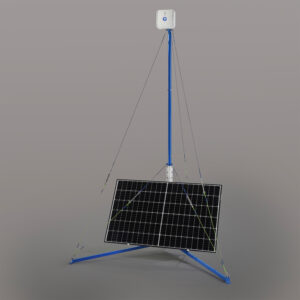 Off Grid works best with:
The Connect Mast was designed specifically to work with the Connect Access Point and Off Grid power system and is the easiest way to get your sites network setup. The solar panel and system enclosure attach direct to integral mounting points on the Mast and Pre-wired cables are plug and play directly into the base of the Connect AP