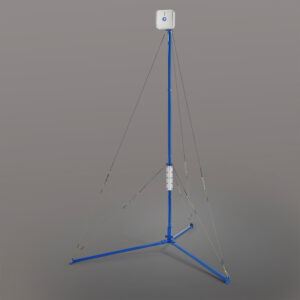 Mast
A lightweight freestanding mast specially designed for the Connect Access Point, It can be assembled in under 1hr and can be moved without disassembly, meaning it can adapt as your site does.
The PLINX Mast provides the best and safest way to elevate your Connect Access Point above ground providing optimal connectivity for large or long sites.
Key Features:
5M tall
Small footprint (3m2)
Aluminium & Steel construction
High visibility guy lines
Mechanical mounting points on each foot
Integral Off Grid mounting points
Wind loaded up to 200kmh
Accessories: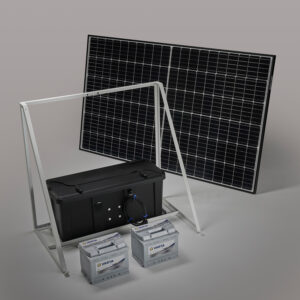 Off Grid
The Connect Off Grid system was designed specifically to work with the Connect Access Point and Mast and is the easiest way to get your sites network setup. The solar panel and system enclosure attach direct to integral mounting points on the Mast and Pre-wired cables are plug and play directly into the base of the Connect AP.